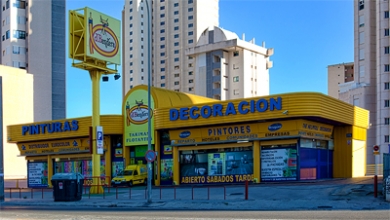 In our shop, we have exhibits and displays of most of our products and, of course very attractive offers.
We have extended our services towards our clients, offering custom made colors using paint mixing machines. We offer a wide range of solid colors and metallic colors, such as polyurethanes for industrial use " and polyurethanes for floors, stamped concrete resins, etc.
For maximum flexibility and small demands, we manufacture packaging sizes adapted to the needs of customers who require customized products or/and flexible manufacturing batch.
We have:
Large private parking of 800 m2 for our customers.
800 m2 warehouse.
Shop exhibition of 400 m2.
聽
聽