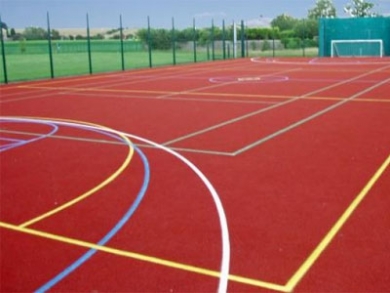 Sport tracks And pavements in general.
We have not only one of the largest assortments floor paintings, but we also offer the best technical advice.
 
We have:
Polyurethane for Floors with possibility to create any color you wish.
Polyurethane floors in metallic colors: gold, silver, etc.
Polyurethane sports courts.
Water Epoxy thick film SLIP.
Painting water sports facilities.
Painting for parking, indoor and outdoor.
Epoxy paint, flooring in kitchens refrigerators, etc. With health, food certificate.
Epoxy primer and polyurethane.
Etc...
 
And a variety of different types of paint for all your needs.
 
Here some of the brands of paints for soils that we have:
Bander-Sport.
Eurocolor Sport.
Eurovial.
Eurosol.
Makrodur.
Paviesport.